Do You Make Free VoIP Calls? 

Let's see which free VoIP calls provider you depend on. As you know we have plenty of options nowadays. Especially finding freebies to North America has always been easy and will most likely stay like that. I will list some providers below, just hoping you are not spending lots of $$$ to keep in touch with friends and family while you can make that call for free. 

Wonder why some companies offer free service? Visit about free VoIP phone service article; I talk about that in-detail with an example of a company that did provide free pc to phone calls back in late 90s.
You know it depends on what method of call you want to apply when you make free VoIP calls. Let see the providers below by the application and type of service they offer:
Free VoIP device/ATA based
Free Mobile / Smartphone Apps 
Free PC based calls


The easiest and old method is PC based VoIP Calls. Turn your desktop or laptop computer into making free Internet phone calls. Below are the most popular providers...

Free VoIP Providers
| | | |
| --- | --- | --- |
| Provider Name | Monthly cost | More Info & Details |
For more details of the above companies visit free VoIP providers.


PAYG is short for Pay As You Go. You buy credits such as $10, $20 and get charged on per minute basis. Every company provides you A-Z rate tables to worldwide countries. Each country, city, fixed and mobile rate varies. 

---
Device based free VoIP calls
Unlike PC based freebies, it might not be possible to make totally free of charge calls when you want to use your VoIP device. The reason is that companies let you sign up and pay or select a plan first. Then you can make free calls to another user or off-network lines.
So you have two options:
configure your own ATA with free VoIP providers. We will see how below
sign up with cheap providers that offer you a device and unlimited calls 
1. In this case, your bet is to become a bit more tech savvy and find a way around. By configuring/programing a VoIP adapter with with free providers such as Google Voice and Free Phone Line (also known as Fongo). How? Let's see how it's done..

Courtesy Of Obiha
You see the above figure, Obihai lets you setup their ATAs (models - OBi202, OBi100 or OBi110) with GoogleVoice. Following is a short YouTube video that shows you how to setup OBi device...

2. Your other option..providers such as Ooma, MagicJack and Nettalk offer almost free (very cheap cost) on monthly or yearly basis signups. 

Cheap VoIP Providers
| | | |
| --- | --- | --- |
| Provider Name | Monthly cost | More Info & Details |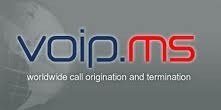 Personal/Residential
 From $ 3.98 - $9.99 / Month

Visit ooma article for more details
For more details of the above companies visit cheap VoIP providers.

---

Making free VoIP calls from mobile/Smart-PHONES (mVoIP)
You guessed it! We see nowadays almost everyone using popular apps such as Skype and Whatsapp and many other applications to make calls from mobile/smart-phones.
Beside the companies that do offer similar service the following companies offer free mobile VoIP...

Mobile VoIP Providers

Line-to-Line Calls = Free
To landlines & mobiles = See Line Out (Call Credit, 30-Day Plan & Line Coins)

Visit Line article for more details

Messenger-to-Messenger Calls = Free

For more details of the above companies visit mobile VoIP providers.

---
So which ones do you use or know similar company or service to share with us? 
Free VoIP Phone Service Tips
Have a comment, question or suggestions about free VoIP phone service? Use the form below to write...

Related Articles...You May Be Interested In:
Freebies for Residential / Homes
---
VoIP
› Free VoIP Calls
VoIP

›

About Free VoIP Service

› Free VoIP Calls
---