Business VoIP Service

Companies are switching to business VoIP service after learning quickly the benefits and low cost of VoIP. You know communication is the heart of any company, VoIP strengthens that core and enables you save your hard earned money. It also accelerates your revenue and increase your employees' productivity.
Hosted business VoIP service and UC growth


The following statistics shows you the continue growth of IP PBX, Hosted VoIP, Unified communications services and subscribers...
VoIP for business requirements
Although it depends on the size of the company, required number of phone lines and equipment the following requirement would for home office and small size enterprise:
Business VoIP phone service provider
Broadband Internet - e.g ADSL, Fiber Optic etc.. get a dedicated line (recommended) if your company can afford it to experience best voice quality
VoIP Hardware - based on your needs, this could vary from:

VoIP gateway terminals, IP Phones, Video phones,  IP PBX, conference station, etc..
VoIP Software: 

Desktop VoIP Soft-Phone, Hosted IP-PBX, SIP Trunking,Unified communications, Mobile apps/dialer
How VoIP for business service work
The following diagram shows you a typical multi-office VoIP deployment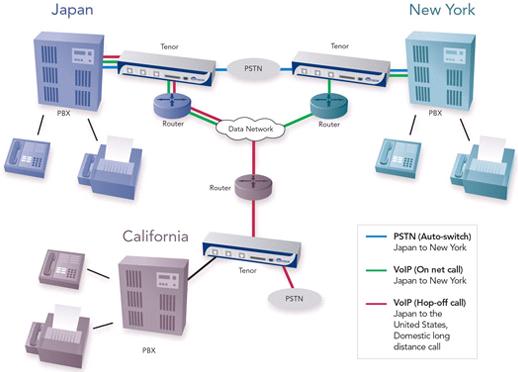 Saving your company
Wondering how much would VoIP cost for your firm? Here an example for a start up and average monthly cost for small businesses (1-5 extensions)...
Equipment/Service
One-Time Costs ($)
Recurring Monthly Costs ($)
ATA, IP Phone, Other
0.00 - 750.00
0
Service plan/month
0.00 - 125.00
0.00 - 125.00
Activation fee
0
0
Total
0.00 - 1000.00
0.00 - 125.00
Note: It all depends on your needs and the size of your company. Plans and pricing vary from provider to another provider, refer to their current pricing. 
To meet businesses' need VoIP vendors create and develop various types of VoIP solutions. For medium and large sized businesses, VoIP providers usually supply detailed information and pricing of:


Top 5 VoIP business phone service
benefits
✔ Cost-Effective - SAVE on your phone bills earned money and spend it on  something else. 
✔ Freedom & Flexibility -
Set up as many lines as you want - toll free, virtual number, fax etc..
Choose from your desired area codes
Work from home, office or anywhere - reduce travel time 
✔ Mobility & Portability - planning to move to a new location? With VoIP you will have less headache and set-up frustration 
✔ Quality of Voice - use management tools to manage your bandwidth and achieve high audio / video quality
✔ UC (Unified Communication) - unify your data, voice and video into one system. Including e-mail, voice-mail, fax, SMS and so on. Control and monitor your own phone system on the go (via the Internet)
Business VoIP Phone Service Providers


| | | |
| --- | --- | --- |
| Provider Name | Monthly Cost | More Info & Details |
| | | |
| --- | --- | --- |
| | From $19.95 - $29.95/mo | More info about Jive |
| | | |
| --- | --- | --- |
| | From $19.95 - $29.95 / Month   | Visit Nextiva link |
For more details or list of companies visit business VoIP providers.

VoIP books
These VoIP books are invaluable to read and give to your IT or network technicians...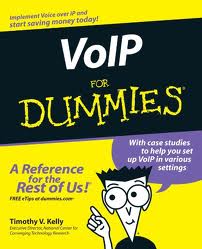 VoIP for Dummies By Timothy Kelly
Tim provides real-world case studies and guidance to help you identify the many benefits of VoIP. Find out how he helped companies save millions of dollars. 

Where to find business phone service providers
Visit business VoIP providers page and see if there is a company located in your area. Remember to carefully chose the best VoIP provider as this will be your partner for everyday communication needs.
Have A Comment About
VoIP Business Phone Service?
Use the following simple form to share your comment, question or tips ....

What Other Visitors Have Said
Click below to see contributions from other visitors to this page...

Intellogue

Love this post! A very good and informative article indeed. It helps me a lot to enhance my knowledge, I really like the way the writer presented his views. …
Related Articles...You May Be Interested In:
External related link/s and resource/s:


---
VoIP
› Business VoIP Service
---