Hosted VoIP PBX

A Hosted VoIP PBX is a solution offered by VoIP providers to businesses. When you switch to VoIP and prefer a hosted phone system, your company's communication equipment/hardware will be hosted at your provider's premise (a.k.a data centre). Meaning no need to purchase/invest expensive VoIP devices and PBX.

Hosted VoIP is also referred to as:
hosted business phone service 
Your hosted business VoIP provider manages the complete system and routes all your incoming and outgoing calls.
Tips: VoIP is acronym for Voice Over Internet Protocol, a transmission of voice, data and video via Internet networks. For more details visit VoIP definition.
Courtesy of OnSIP
How it works
Who's Hosted VoIP PBX for
Hosted Vs On-Premise VoIP Solutions - Info-Graph

Where to find the service/solution
The service and software solution is provided and hosted at ITSPs premises (Internet Telephone Service Providers). Of the VoIP providers to mention...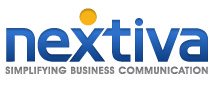 ---
Related Articles...You May Be Interested In:
---
VoIP
› Hosted VoIP PBX
---