Voip.ms
Voice Over Internet Service Provider 
Voip.ms offers residential VoIP with flexibility of BYOD (Buy your Own Device) and more solutions such as: toll-free and DID numbers in Canada, USA and International countries, local number porting, virtual fax, world-wide wholesale origination and termination. 
To read/write a comment, review and Q&A scroll to down of this page.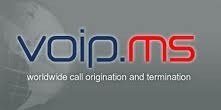 Specialties
VoIP, PBX,  Terminatio& Origination
Industry
Tele-communications

Company -Size
 11-50 employees

Voip.ms says...
The core team of VoIP.ms is composed of 4 Canadians and 1 American who have been working in the industry since the early days of internet....
In 2007, when we felt ready, we launched VoIP.ms, which is our latest baby and favorite product. We now have a team dedicated to this new service. You can count on seeing this service grow in the next few years. At the moment, we have a dedicated team working every day at improving, developing and upscaling the capacity of our service.

Products and services
Canada DID numbers   
USA DID numbers

Canada Toll Free DIDs


USA Toll Free DIDs

International DIDs  

Local # Portability

VoIP Equipment (Hardware and Software):
BYOD (Bring Your Own Device)

VoIP ATA

PBX
Voip.ms supports SIP1 and IAX2 protocols and can be configured with:
Asterisk
FreePBX
Talkswitch
Trixbox
LinkSys PAP2T
Cisco SPA2100
Features:
Caller ID
CallBack
Ring Groups
E-911
Number Portability
Pay as you go
IVR (Interactive Voice Response)



Residential VoIP Plans
✓ Canada as low as ½¢/min,Premium tier-1 @ 1¢/min
✓ USA 48 Premium tier-1 @ 1¢ / Min
✓ Inbound calls from $0.01 
✓ Channel DID's starts $0.99 / Mo
✓ Toll free: $0.019
Note: Companies change their plans constantly so ensure these pricing are current by visiting provider's site as listed below.
Contact Info
Address:  4200 Boul St-Laurent
Montréal, QC H2W 2R2, Canada
Phone: (877) 786-4767 USA/Canada (En)
          +1 214.615.8599 (Worldwide)
Fax: 1.888.311.7782 / +1 214.723.7555
eMail:support@voip.ms / sales@voip.ms

Compare With Other Similar VoIP Providers 



Cheap VoIP Providers
| | | |
| --- | --- | --- |
| Provider Name | Monthly cost | More Info & Details |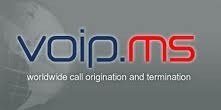 Personal/Residential
 From $ 3.98 - $9.99 / Month

Visit ooma article for more details
For more details of the above companies visit cheap VoIP providers.

Leave Your Comment & Review
Posting your comment/review is easy to do. Let's get started with....

Related Articles...You May Be Interested In:
---
---