Free Phone Line 

Free phone line is a free VoIP phone call service offered by a Canadian carrier. It's a media-based soft-phone application that allows you to register a free Canadian phone number and make/receive calls across the country. The company belongs to a Canadian CLEC (Competitive Local Exchange Carrier) called Fibernetics Corporation (more about Fibernetics below).


Basically the system is a desktop based application which you can run on windows or Mac computers. It has some these free features:
    * Free Phone Number - available in most cities across Canada
    * Free Enhanced Voice-mail
    * Caller-ID
    * Call Forward and Follow-Me Service
    * 911 emergency call service
Currently available cities...
You can get a free number from freephoneline.ca in the following cities:

Calgary, Edmonton, Ottawa, Quebec City, Toronto, Vancouver etc...to see the rest list of available cities visit freephoneline.ca/phoneNumber [opens in new window]

Free Phone Line Requirements
It is easy to use and install FPL, following are all what you need:
Internet access - high speed/broadband 
Then download FPL's soft-phone from its site which looks like this...
How It Works - Steps to follow:
1. Register new FPL account by visiting their signup on the main home page
2. Activate your FPL account by clicking on the link sent to your email by FPL. 
3. Choose a phone number in your desired Canadian local area...
Example of Top free calling cities in Canada: 
Calgary, Edmonton, Toronto, Mississauga, Brampton, Vaughan, Montreal, Laval, Vancouver, Surrey, Burnaby, Ottawa-Gatineau, Quebec, Lévis, Winnipeg, Hamilton, Burlington, London, Kitchener-Waterloo, Cambridge, St. Catharines-Niagara, Niagara Falls, Welland, Halifax, Oshawa, Whitby, Clarington, Victoria, Saskatoon, Regina, Windsor, Tecumseh, LaSalle, Lakeshore, Sherbrooke, St. John's , Barrie etc...
For complete list of free calling cities check freephoneline.ca/cityListing [opens in new window]
4.  Install the software 
5. Follow the on screen desktop app settling to go through:
| | | | |
| --- | --- | --- | --- |
| 911 INFORMATION | FOLLOW ME | VOICE-MAIL  | SIP SETTING |
You will need a land-line or cell phone if you want to forward incoming calls to your home or mobile phone. To do this login and enter your number on the follow me setting page, it looks like this...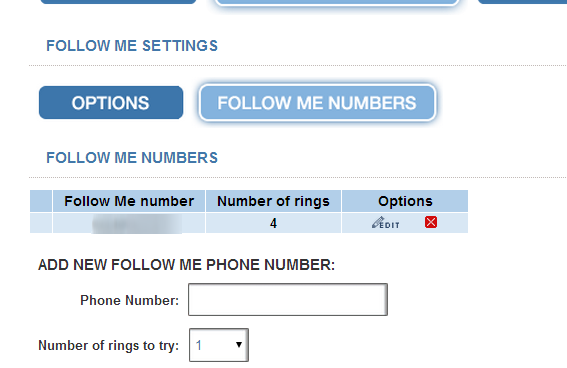 (BYOD) Bring Your Own Device
One of the great advantages of FPL is that it allows you to configure the service with your own device. Though the company charges about $50 one time fee. By BYOD it means you can use an ATA or VoIP device such as Cisco SPA122, Grandstream's HT814, Lynskys, Obihai' OBi302, Sipura, etc..

More about the Fibernetics Corp...
As I said above the Fibernetics corporation is a telecommunications service provider based in Cambridge, Ontario. It is behind FPL, Fongo and also supports and partners with the following group of companies...
 * Bud Phone
 * Bud Light Phone
* Kokanee Phone
* Dell Voice 
* Worldline.ca and 
* Fongo

Contact Information:
Address: 605 Boxwood Dr, Cambridge, ON N3E 1A5
Phone: 519) 489-6700
Website: www.fibernetics.ca
Update: In Feb, 2012 the corporation partnered with Dell Canada and launched a service called Dell Voice and Fongo Mobile Apps. Hence FPL is now powered by Fongo.  
Fongo is a mVoIP (mobile VoIP) application that you can use for local and long distance calls. It works on smart phones iPhone and Android. BlackBerry coming soon. Works anywhere in the world where Wi-Fi and Cellular data is available. Similarly to FreePhoneLine, Fongo also gives you free real phone number. 

Top Features

- Free Voice-Mail

- Free Caller-ID

- Free Call Waiting

- Free Call Forward


Main benefits of Fongo

- Free unlimited incoming calls

- Free local and long distance calls in Canada

- Free Fongo to Fongo calls (meaning both parties need to install the app)
As of January 9, 2013  Dell Canada has ceased it's so called Dell Voice service (dellvoice.ca not accessible anymore). Now it is simply called Fongo. To read the company' news/press release visit www.freephoneline.ca/companyNews
---
We can say free phone line is today's Dialpad Inc. but with much more features. It gives you free Canadian phone number and voice-mail. Visit free VoIP phone service page to learn why some firms provide free VoIP calls.

Free VoIP Providers
| | | |
| --- | --- | --- |
| Provider Name | Monthly cost | More Info & Details |
For more details of the above companies visit free VoIP providers.


Cheap VoIP Providers
| | | |
| --- | --- | --- |
| Provider Name | Monthly cost | More Info & Details |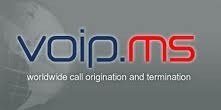 Personal/Residential
 From $ 3.98 - $9.99 / Month

Visit ooma article for more details
For more details of the above companies visit cheap VoIP providers.

Free Phone Line Reviews
Comments, question, thoughts about FreePhoneLine.Ca reviews? Share it!
What Other Said About Free Phone Line.ca
Click below to see contributions from other visitors to this page...

freephoneline dont open

I can not open the phone on my pc.
You may be interested in the following related articles:
External related link/s and resource/s:


---
You are here:
VoIP

›

Free VoIP Calls
›› Free Phone Line
VoIP

›
About Free VoIp Service
›› Free Phone Line
---