PC to Phone Providers
Below you will find some PC to Phone providers. For more information about PC to Phone requirements and how it works visit PC to Phone calls article.
---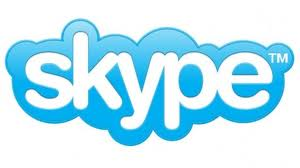 Skype was founded in 2003 by Ahti Heinla, Jaan Tallinn and Priit Kasesalu (Estonian developers). 
Update
Skype is now a division of Microsoft corporation which was acquired in 2011 for $8.5 billion.
Skype Products and Services:
Skype application/softphone runs on almost all operating systems and smart-phone devices. Visit Skype page and the company's URL for more information.
Contact Information:
Skype Communications SARL

Address:  23-29 Rives de Clausen

              L-2165 Luxembourg

Company No: R.C.S. Luxembourg B100.468 

VAT:        LU 20981643

URL:        http://www.skype.com





---
FreePhoneLine is a free PC to phone call service offered by a Canadian CLEC (Competitive Local Exchange Carrier) known as Fibernetics Corporation. 
Update
FreePhoneLine is now powered by Fongo.
FreePhoneLine Products and Services:
Free Call Forward / Follow Me to Landline and Cell-Phone features
For more information visit Free Phone Line link. 
---

Google Voice, the continuation of GrandCentral, is a service provided by Google which was started in 2011. 
Visit Google Voice article for more details. 
Contact Information

Address: 1600 Amphitheatre Parkway

              Mountain View, CA 94043, 

              United States

Phone:    (650) 253-0000







---

MagicJack is a plug and play USB Phone provided by YMAX Corporation. Check Magic Jack page for more info. 
Contact Information

Address: 5700 Georgia Avenue West

              Palm Beach, FL 33405,

              United States

Phone:    (561) 722-0433





---

Mobile VoIP Providers

Line-to-Line Calls = Free
To landlines & mobiles = See Line Out (Call Credit, 30-Day Plan & Line Coins)

Visit Line article for more details

Messenger-to-Messenger Calls = Free

For more details of the above companies visit mobile VoIP providers.


Residential VoIP Phone Service Providers


| | | |
| --- | --- | --- |
| Provider Name | Monthly cost | More Info & Details |
Post A VoIP Service Provider Review
Fill in the form below to post or request a review about your preferred VoIP provider.
You may be interested in the following related articles:
External related link/s and resource/s:

List of PC to phone providers - Ekiga

---
VoIP
›
About VoIP Providers
›› PC to Phone Providers
---