Taking advantage Of PC to Phone Calls?
PC to phone calls, the second IP Telephony system developed after PC to PC enables user to make a call from computer to fixed/landline and mobile phones. Other terms used for this method:
You know many thought that PC based systems would be forgotten; in fact developers enhanced the service with great features and benefits. Nowadays giant companies like Google and Microsoft are becoming the main players in VoIP space by providing free and low cost Internet phone calls.
Recently Google acquired Gizmo and Grand-Central then came up with its new service known as Google Voice.
Similarly Microsoft acquired Skype which is used by millions across the globe.
Thanks to developers and the competition for enabling us benefit from PC to phone calls.

Requirements
Let's see what you basically need...
1. Laptop or a desktop computer and headset equipped with a microphone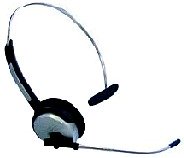 2. Internet access such as dial-up, high speed Internet (DSL and Cable)
3. VoIP phone service provider 

4. a software application called VoIP soft-phone. You find and download this from VoIP developers and providers' sites such as Counterpath, NCH, MSN, Yahoo and Skype.
How PC based phone calls work...

PC2PC, PC2Phone and Web2Phone calls have a slight difference. With PC2PC you make a call to another computer; however, with PC/Web to Phone you actually call to a regular fixed or mobile phone. The below diagrams illustrate that...
See! The above diagram, the call travels through Internet and ends at another computer whereas on the below diagrams it ends at landline/fixed telephone and mobile phone not a computer. 

Web to Phone
Similar to click to talk, web2phone is an embedded soft-phone that runs on a provider's website. This type of VoIP system is gaining popularity because it runs on your browser and requires no installation/download. You probably have used or came across Evaphone, iCall and Google Voice who provide web-to-phone service.
Advantages
...
FREE - some VoIP providers offer absolutely free of charge calls to certain countries.  Visit free VoIP calls for more about this
Cheap - when free service is unavailable, you pay few cents and can save a lot especially on long distance and international calls
Easy - PC2phone is easy to install, all you need is the requirements mentioned above
Added features- using a soft-phone you can also IM and video chat with a family/friend
Disadvantages
...
not totally FREE - providers don't let you call anywhere you want for free
you depend on a computer - unless using from laptop or smartphone 
poor voice quality - voice and video calls on PC may not be as good as when using a VoIP device and smartphone. Most of the causes for that can be Internet traffic congestion and slow Internet speed/connection. If you experience these problems use a VoIP speed test tool to check your speed.
Tips
✔ Don't forget to take advantage of instant messaging and video chat
✔ You can also use a USB phone to avoid depending on a headset/microphone 
✔ Want to avoid downloading a software on your computer? Use browser based soft-phone (a shown on the above diagram)
PC to Phone Call Providers
As you know the number of companies that offer similar systems have increased tremendously. Visit PC to Phone call providers page to check out, comment and recommend more companies.

Have A Comment About
PC to Phone Calls?
Use the following simple form to comment and share with us.

What Other Visitors Have Said
Click below to see contributions from other visitors to this page...

How PC to phone calls work

Good explanation of voip call working diagrams explains clearly how it was connected with pc and mobile accessories.
You may be interested in the following related articles:
External related link/s and resource/s:


PC to Phone Calls with Free SoftPhone - Callcentric
---
VoIP

›
VoIP Basics
› PC to Phone Calls
---