MagicJack VocalTec Ltd.
MagicJack is one of the leading free and cheap personal/home Internet phone provider. The company was previously owned by YMAX Communications Corporation; however, it has merged with VocalTec in July 2010, now called Magic-Jack VocalTec Ltd.
As of January 2, 2009, Stratus Telecommunications, LLC operates as a subsidiary of VocalTec Ltd.


 says...
magicJack Vocaltec invented Voice over IP (VOIP), having sold over 10 million MJs since product launch. In addition, our Telephone App/Softphone is being downloaded millions of times per year on smartphones, computers, tablets and iOS devices that can be used anywhere in the world to make and receive calls. 
The MJ family is most proud of having recently received the 2013 Frost and Sullivan award for the Best Consumer VOIP Service, incredibly scoring at the very top in all five measured categories, including Overall Quality, Ease of Use, Billing Practices, Value and Pricing.
magicJack owns one of the largest US Wireline-based Telecom company in terms of home phone numbers available and certifications. We also own our own softphone, softswitch, session border controller (SBC), app server and chip companies.

Feel free to comment, rate, review and ask or answer about this company using comment section at the bottom of this page.
Products, Services and Solutions:
Free Domestic & National Calls

International Calls

Home Phone Service
Small Business Service
Conference Calling
VoIP Equipment (Hardware and Software):
USB VoIP Phone (Magic-Jack Go and Magic-Jack Express)
Mobile Apps (MagicApp)

These products can be used by personal/home and small business VoIP users.
Features:
Free calls among same device users
Caller ID
Voicemail
Forwarding
Call Waiting
411
Follow me
Conference Call

MagicJack Pricing Plans
Device Re-UP 

| | | | |
| --- | --- | --- | --- |
| Monthly Plan | 6 Month Plan | 1 Year Plan | 5 Year Plan |
| $5 | $20 | $35 | $99.75 |
International Calling Pre-Paid Credits

Sample International Rates:
Dominican R.

From

3.2¢per/ min


India

2.5¢ per minute

Mexico

From

2.8¢per / Min


UK

From

2.2¢per minute

For complete A-Z country rate lists visit the company's international rate link.
Note: Companies change their plans constantly so ensure these pricing are current by visiting provider's site as listed below.
More About This Company and Contact Info
| | | | |
| --- | --- | --- | --- |
| Dan Borislow | Magic-Jack VocalTec Ltd | 500-200 | |
Address:  15 Prestige Cir, Allen, TX 75002 United States
Phone #: 1-800-624-4252 (Sales)
Billing Inquires
1 (844) 866-2442 (US or Canada)
+1 (561) 594-9925 (Outside US/Canada)

Compare With Other Similar VoIP Providers 



Cheap VoIP Providers
| | | |
| --- | --- | --- |
| Provider Name | Monthly cost | More Info & Details |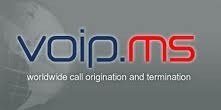 Personal/Residential
 From $ 3.98 - $9.99 / Month

Visit ooma article for more details
For more details of the above companies visit cheap VoIP providers.

What are your thoughts about MJ? Let us know in the comments section!
Leave Your Comment & Review
Posting your comment/review is easy to do. Let's get started with....

Related Articles...You May Be Interested In:
External related link/s and resource/s:


MJ and Vocaltec Merging Announcement 
Stratus Telecommunications, LLC Overview
---
---