Cheap Home Phone Service
There are several cheap home phone service provides in the VoIP industry. But it's important to understand that you may get what you pay for. The options abound and a quick internet search can show you who has the best rates combined with the best services, but remember, you'll likely sacrifice in one direction or the other.
Consider what kind of calls you will be making when utilizing VoIP. PC-to-PC calling generally costs little or nothing, but if you're looking to make PC-to-phone calls, especially if they are international, be prepared to pay a little extra.
North American calling plans are plentiful, and many are using companies like Vonage and Callcentric to meet these needs. Other of the relatively inexpensive carriers, have great track record for longevity, customer service, and technology.
Looking for cheap home phone service is only natural, but remember that the technology still have few drawbacks, and common sense must be applied. Any deal that seems too good to be true probably is, and quality of your calls is very important. Also, you must take into account the growth in the communications sector.
Service/Product
One-Time Costs ($)
Recurring Monthly Costs ($)
VoIP adapter
50
0
Service plan/month
9.99 - 19
9.99 - 19
Activation fee
0
0
Total
59.99 - 69
9.99 - 19

The technology is being upgraded constantly, and you don't want to end up tied to a company for a year or more that simply cannot support any new developments in the industry.
Another way to lower your VoIP service charges is to keep things simple. Sure, they offer Caller ID, Voice mail forwarding, etc., but if you want to keep things affordable, maybe you should pass on these options for the time being. No matter which direction you go, there will be discount VoIP services, but be sure to employ research before signing any contract.
Finding cheap home phone service isn't difficult, and the options are numerous, but utilizing a company that has a proven track record cannot be over-stressed. Anytime a contract is involved, you'll want to know who you're getting "married" to, and you can do this through asking the right questions, and performing extensive research.

Cheap VoIP Providers
| | | |
| --- | --- | --- |
| Provider Name | Monthly cost | More Info & Details |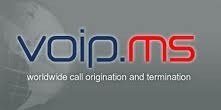 Personal/Residential
 From $ 3.98 - $9.99 / Month

Visit ooma article for more details
For more details of the above companies visit cheap VoIP providers.


Residential VoIP Phone Service Providers


| | | |
| --- | --- | --- |
| Provider Name | Monthly cost | More Info & Details |
Have Tips, Comment or A Question?
Feel free to write and share with others! It's as simple as 1, 2, 3 to post here..
You may be interested in the following related articles:
---
You are here:
VoIP

› Cheap Home Phone Service



VoIP

›

VoIP Articles

›› Cheap Home Phone Service
---