VoIP Gatekeeper
A VoIP gatekeeper is used as a management tool and provides call control and other services for H.323 IP telephony devices. It looks like VoIP gateway.
According to ITU-T standard the four H.323 components are:
MCUs (Multi-point Control Unit)
Here is what a VoIP gatekeeper looks like...
Gatekeeper by Quintum which was acquired by NET (Network Equipment Technologies) in 2007. Again NET was acquired Sonus in 2012. See announcements below related external resources.
And the following diagram shows when Tenor is deployed on multi-office network: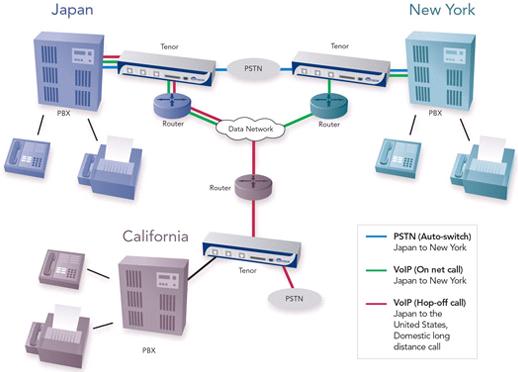 Some of the applications that VoIP gatekeeper provides:
user authentication / call authorization
Related Articles...You May Be Interested In:
External related link/s and resource/s:


NET acquired Quintum Technologies by TMCnet.com
Sonus Completes Acquisition of Network Equipment Technologies 

H.323 Gatekeeper by Wikipedia
---
VoIP

›
VoIP Devices
› VoIP Gatekeeper
---