Ceased VoIP Companies
Here are a list of ceased VoIP companies that used to offer cheap or free calls. As I mentioned on free VoIP service Dialpad Communications Inc. used to be one of the first VoIP provider that started offering free Internet phone calls in 1999. Dialpad came up with an an intelligent way of doing a business. To read more head to free VoIP phone service link.

Dialpad Communications Inc. was one of the first VoIP provider that offered free computer to phone calls in 1999. The company claimed to attract and register over 14 million users in less than two years. And its users placed over 300 million calls, generating up to 2 billion minutes of traffic to and from North- America and 200 countries. Dialpad was founded in 1999 and acquired by Yahoo Inc. in June 13, 2005. More about Dialpad here.

---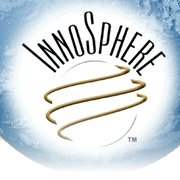 Innosphere
And below are a list of recent acquired companies.


WhatsApp was founded in 2009. It is one of the most popular and free mobile application. WhatsApp offers you free phone calls, real-time instant messaging (IM) and audio record. The company was acquired in February 19, 2014 for $19 Billion. More about whatsapp here.
---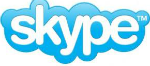 Skype was founded in 2003 by Skype Communications SARL. It is the most renown and powerful VoIP soft-phone used by millions of people around the world. The company has been acquired by Microsoft in 2010. Visit Skype article to read more.

---
Google Inc. came up with its Google-Voice service after acquiring GrandCental in 2007 and Gizmo5 in 2009.


Gizmo5 was a VoIP softphone similar to messengers like AIM, Jabber, MSN and Yahoo. Gizmo  was also known as Gizmo Project and SIPphone.
Among its features were:

Voice and videos Calls
Photo and files sharing on your mobile phone
Cheap international calling

Gizmo was acquired in November 2009 by Google.
---

GrandCentral was another cool VoIP solution that merged to Google Voice. With GC you would manage your phones as a unified communication in a single platform and set a rules. For example when your contacts call at your GrandCentral number all the phones that you set a rule to receive calls would ring at the same time. Those numbers can be home, work and mobile phones.

GrandCentral was also acquired by Google Inc. in March 11, 2007.

What are your thoughts about these ceased VoIP companies? Let us know in the comments section below!
Leave Your Comment & Review
Posting your comment/review is easy to do. Let's get started with....

Related Articles...You May Be Interested In:
---
---